New releases | Новые релизы

BMM. 047-11 (Echo) – Devoid Of Illusions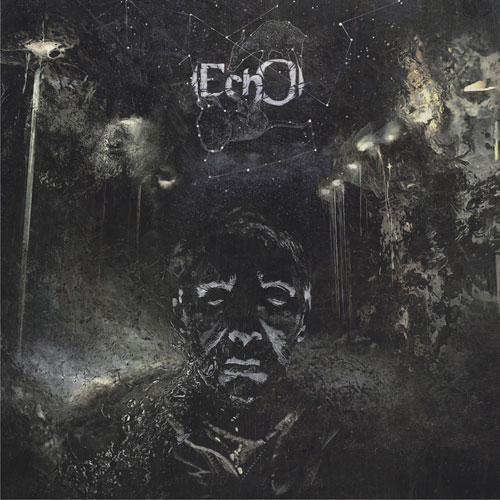 Format: CD
Release Date: 11.11.2011
Country: Italy
Genre: Dark Metal / Doom Death
BadMoodManMusic/SolitudeProductions presents the debut album by an Italian band (EchO)!
Outstanding music which cannot be limited by the frames of a certain style combines heavy guitars with atmospheric keyboards, deep growling and clean male vocals while the music varies from extreme death doom metal to aerial post rock. «DevoidOfIllusions» is based on perfect performance and intent attention to details such as arrangement or CD artwork.
The album was recorded in UK at PrioryRecordingStudios (SuttonColdfield) and CMATStudios (Birmingham) and produced by Greg Chandler (vocals and guitars in Esoteric) who also appeared as vocalist at the final track!
BadMoodManMusic/SolitudeProductions представляют дебютный альбом итальянской группы (EchO)!
Великолепная музыка, неспособная вписаться в чёткие рамки одного стиля, сочетает в себе тяжёлые гитарные партии с атмосферными партиями клавишных, глубокий гроул и чистый мужской вокал, варьируя музыку группы от экстремального death doom metal до воздушного post rock. «DevoidOfIllusions» строится на безупречном исполнении и глубоком внимании к любой детали, будь то аранжировки или же оформление диска.
Альбом был записан в Великобритании, в PrioryRecordingStudios (SuttonColdfield) и CMATStudios (Birmingham) и спродюсирован Грегом Чандлером (вокалистом и гитаристом группы Esoteric), который также выступил, как приглашённый вокалист в финальном треке!
Tracklist:
1. Intro
2. Summoning The Crimson Soul
3. Unforgiven March
4. The Coldest Land
5. Internal Morphosis
6. Omnivoid
7. Disclaiming My Faullts
8. Once Was A Man
9. Sounds From Out Of Space
BURN 013-11 Reido – -11
Format: CD
Release Date: 11.11.2011
Country: Belarus
The second long-awaited album from a Belarusian band after a five-years–long pause lasted since the debut album «F:\all»!
At the new album called «-11» the band progresses from apocalyptic funeral doom metal towards sludge doom metal with math metal rhythmics. Special attention was paid to sound: the musicians worked hard on it in order to provide the listener with extreme and powerful material in its primordial form.
«-11» expresses the idea of asociality, estrangement from the world and reality as a whole. Violence tendency, depression, misanthropy, recognition of life senselessness: all these elements are the parts of Reido world-view which were expressed in their music and it will surely suit the fans of extreme doom metal.
Второй долгожданный альбом белорусской группы, после пятилетней паузы, наступившей после выхода дебютного альбома «F:\all»!
На новом альбоме, получившим название «-11», группа отходит от апокалиптического funeral doom metal в сторону sludge doom metal с уклоном в math metal-ритмику. Особое внимание было уделено звуку, над которым музыканты работали долгое время, стремясь донести до слушателя альбома свой экстремальный, мощный, тяжёлый материал в первозданном виде.
«-11» несёт в себе идею асоциальности, отчуждения от мира людей и реальности в целом. Тяга к насилию, депрессия, мизантропия, осознание бессмысленности жизни – всё это нашло отражение в мировоззрении Reido, и выплеснулось в их музыку, которая способна найти отклик в сердцах любителей экстремальных направлений doom metal.
Tracklist:
1. Violence & Destruction
2. Degeneration Cycle
3. Arhat
4. I Saw His Mask Fall
5. The Six-Day War
6. Human Dysfunction
7. Flows & Eruptions
Still Hot

Tears Of Mankind [2011] Memoria
BadMoodMan Music
dark metal / doom death
Septic Mind [2011] The True Call
Solitude Productions
extreme funeral doom
Fading Waves [2011] The Sense Of Space
Slow Burn Records
post metal
Drawers [2011] All Is One
Slow Burn Records
sludge / post metal
Raventale [2011] Bringer Of Heartsore
BadMoodMan Music
depressive pagan metal
Grown Below [2011] The Long Now
Slow Burn Records
post metal / sludge
Comatose Vigil [2011] Fuimus, Non Sumus…
Solitude Productions
funeral doom
Starchitect [2011] No
Slow Burn Records
post metal
Morningside, The [2011] TreeLogia (The Album As It Is Not)
BadMoodMan Music
melancholic dark metal
Sullen Route, The [2011] Apocalyclinic
BadMoodMan Music
progressive metal
Enth [2011] Enth [Vinyl LP + MP3]
Solitude Productions
funeral doom
Undergrave Experience, The [2011] Macabre – Il Richiamo Delle Ombre
Solitude Productions
funeral doom
Release plan for 2011 available on label's site / План релизов на 2011 год доступен на сайте
http://solitude-prod.com/blog/sp-releases/release-plan