New releases
BMM. 046-11 Tears Of Mankind – Memoria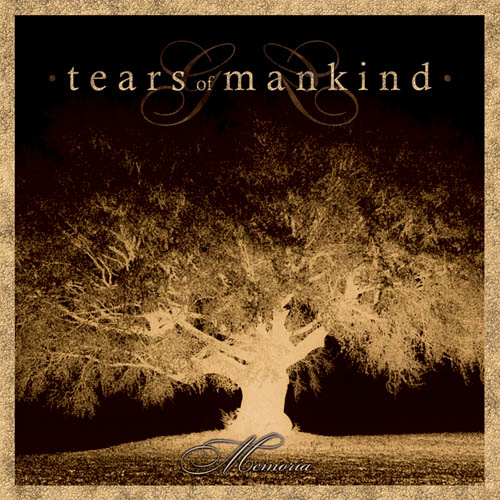 Format: CD
Release Date: 31.10.2011
Country: Russia
Genre: Dark Metal / Doom Death
The fourth long-awaited album from a Russian one-man-band Tears Of Mankind.
As always, the band presents diverse material which not focuses at some exact style, but skillfully fuses various directions basing on dark metal and doom death metal. The new project work "Memoria" can be considered as a conceptual album whose tracks are united by the idea of personal experience and memories connected with it. The album is divided into two essential parts: the first one presents heavier material with English lyrics while the second one is more lyric and features Russian texts and more atmospheric music which, nevertheless, stays in the frames of metal style. The strongest and most essential features of the album are typical for Tears of Mankind sensuality and melodies.
Долгожданный четвёртый номерной альбом российской one-man-band Tears Of Mankind. Как всегда, группа представляет разнообразный материал, не закостеневая в каком-либо определённом стиле, а живо и умело варьируя между различными направлениями, стоя на фундаменте dark metal и doom death metal. Новую работу проекта, названную «Memoria», можно назвать концептуальным альбом, через все треки которого проходит одна общая идея памяти и личностных переживаний, основанных на воспоминаниях. При этом альбом разделён на две части: в первой, основной, англоязычный материал преподнесён в тяжёлом ключе; во второй, более лиричной части, русскоязычные тексты положены на более атмосферную музыку, не выходящую при этом за рамки metal-направления. И, одним из самых главных и сильных сторон альбома, конечно, по-прежнему, остаётся характерная для Tears Of Mankind мелодичность и чувственность.
Tracklist:
1. Intro
2. In The Embrace Of Eternal Sunshine
3. Deadly Desire
4. Passion Blackfathom Deeps
5. Under The Great Dome
6. So Long And So Recently
7. Pamyat'
8. Mayatnik
9. Requiem
10. Wino Pamyaty
BURN 012-11 Fading Waves – The Sense Of Space
Format: CD
Release Date: 31.10.2011
Country: Russia
The first full-length album of Fading Waves presents the music of the band from a different side. The album includes five tracks filled with air, senses of flight and endless space. "The Sense Of Space" consists of experience which is hard to formulate or describe, it only can be felt, also by means of this album. The beautiful artwork of the CD perfectly corresponds to the atmosphere and emotions of the Fading Waves music, while perfect performance and mastering will suit even the most hard-to-please listeners.
Первый полноформатный альбом Fading Waves открывает музыку проекта с новой стороны. Это пять треков, наполненных воздухом, ощущением полёта и бесконечного пространства. "The Sense Of Space" состоит из ощущений, которые сложно сформулировать и описать, которые можно лишь почувствовать – в том числе, и с помощью этого альбома. Прекрасное оформление диска в полной мере дополняет и подчёркивает атмосферность и эмоциональность музыки Fading Waves, а отличная запись и исполнение не разочаруют самых притязательных слушателей.
Tracklist:
1. Air
2. Flashes
3. Destroying The Time
4. Perforate The Sky
5. Through The Veins
Just released
Septic Mind "Истинный Зов / The True Call"
extreme funeral doom (Solitude Productions)
release date / дата релиза - 24/10/2011
Drawers "All Is One"
sludge metal(Slow Burn Records)
release date / дата релиза - 24/10/2011
Still Hot

Raventale [2011] Bringer Of Heartsore
BadMoodMan Music
depressive pagan metal
Grown Below [2011] The Long Now
Slow Burn Records
post metal / sludge
Comatose Vigil [2011] Fuimus, Non Sumus…
Solitude Productions
funeral doom
Starchitect [2011] No
Slow Burn Records
post metal
Morningside, The [2011] TreeLogia (The Album As It Is Not)
BadMoodMan Music
melancholic dark metal
Sullen Route, The [2011] Apocalyclinic
BadMoodMan Music
progressive metal
Enth [2011] Enth [Vinyl LP + MP3]
Solitude Productions
funeral doom
Undergrave Experience, The [2011] Macabre – Il Richiamo Delle Ombre
Solitude Productions
funeral doom
Release plan for 2011 available on label's site / План релизов на 2011 год доступен на сайте
http://solitude-prod.com/blog/sp-releases/release-plan