Solitude Store update!
Download full catalog - http://solitudestore.com/SP-Catalogue-EN.xls
Скачать полный каталог - http://solitudestore.com/SP-Catalogue.xls

We invite you to join our Google group to get all label updates
Присоединяйтесь к нашей группе Google чтобы получать информацию о новых поступлениях и новости лейбла (подписчики получают список новинок сразу после рассылки каталога без задержки)
http://groups.google.com/group/solitudeprod
Darktrance "Pessimum"
CD available for preorder (release date 11/03/2013)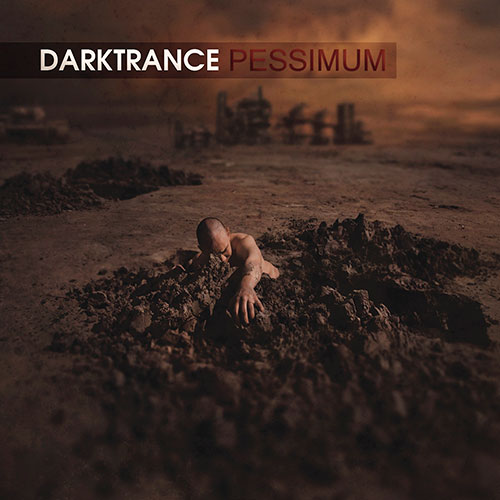 The third album from the Ukranian project featuring original music at the junction of post black metal and dark metal without any stylistic limitations. «Pessimum» is undoubtedly the most diverse and intellectual work by Darktrance accumulated a wide spectrum of heavy music genres. Accurate sound mastering turns this work to a powerful message from apocalyptic world. The album is addressed to the fans of music in the vein of Deinonychus and Forgotten Tomb.
Третий альбом украинского проекта, исполняющего оригинальную музыку, на стыке post black metal и dark metal, не придерживаясь при этом чётких стилистических границ. «Pessimum», несомненно, самая разнообразная и продуманная работа Darktrance, вобравшая в себя широкий спектр направлений тяжёлой музыки. Тщательная работа со звуком, превращает это творение в мощное послание из апокалиптического мира. Альбом придётся по душе любителям музыки в духе Deinonychus и Forgotten Tomb.
New Arrivals / Новые поступления
Aversio Humanitatis [2011] Abandonment Ritual (black metal)
Chains Of Fire / Holy Death [2004] SplitCD - God Of Thunder / Luciforus Invincible (black metal)
Darkthrone [2006] Live From The Past (black metal)
Deadly Frost [2012] Visions From Hell (black / doom metal)
Deep Desolation / Iugulatus / Primal [2011] SplitCD - Chapel Of Fear (black doom metal)
Delta [2010] Deny Humanity (progressive metal)
Dispain [2012] Exvoto (sludge / doom metal)
Ehnahre [2012] Old Earth (experimental death doom metal)
Evilhorse [2012] Cabeza De Vaca (psychedelic doom / sludge metal)
Ewig Finster [2012] Unterm Kreuze Zum Sarg (black metal)
Fecalove [2012] Void Chaos And Cum (noise / power electronics)
Folkheim [2012] Mapu Ni Tiam (folk black metal)
Funerary Call [2012] Fragments From The Aethyr (dark ambient / industrial)
Gyotrelem [2012] Dimenziok Pusztulasa (black metal)
Hegemoon [2011] Szaty Klamstw (pagan black metal)
Hell Execution [2012] Stealing The Elixir Of The Antichrist (black metal)
Heresiarch Seminary [2012] Spill The Cursed Wine (black metal)
Immortal [2006] Blashyrkh Kingdom (black metal)
Immortal [2010] Infierno Mexicano (black metal)
Infinitas [2012] Journey To Infinity (depressive black metal)
Laster [2012] Wijsgeer & Narreman (black metal)
Marfik [2012] Devotum Lucifer (atmospheric black metal / ambient)
Masachist [2012] Scorned (death metal)
Mayhem [2006] Live In Zeitz-1990 + Bonus Tracks (black metal)
Owlscry [2012] Owlscry (black metal)
Poema Arcanus [2012] Transcient Chronicles (doom death)
Posession [2012] Spiritual Sirius (death metal)
Satyricon [2003] Live In Stockholm (black metal)
Selvmorrd [2012] Vergangen & Vergessen (depressive black metal)
Silva Nigra [2002] Chlad Noci (black metal)
Sonnov [2012] Hay Una Luz (post rock)
Sutcliffe Jugend [2012] Blue Rabbit (dark ambient)
T.O.M.B. [2009] Uag (experimental black metal)
Theologian [2012] The Chasms Of My Heart (power electronics / dark industrial)
Thirst [2004] Per Aspera Ad Astra (black metal)
Thromos [2012] Haures (black metal)
Totgeburt [2008] Asche Unter Meiner Haut (black metal / ambient)
Trees [2012] Sickness In (sludge drone doom)
Unsilent [2009] Black Spell Sessions (black metal)
Vardan [2012] Inverted Cross/Thunderbolt (black metal)
Verdun [2011] Sov Du Lilla Samvete (depressive black metal)
Withering Night [2010] Lies And Corruption (black metal)
Back In Stock / Снова В наличии
Across Tundras [2006] Dark Songs Of The Prairie (progressive stoner doom)
Aelter [2011] Dusk Dawn / Follow You Beloved (ambient doom rock)
Alrakis [2011] Alpha Eri (black metal)
Andrarakh [2009] 9 Jahre & 13 Monate Asymmetrischen Krieges (depressive black metal)
Beyond The Ninth Wave [2012] 2003-2007 (black metal)
Deadly Frost / Exmortum [2011] SplitCD - The Nightstalker / Ritual Surgery (black / doom metal)
Demonic Death Judge / Semtex / Frogskin [2011] SplitCD - By The Malice Of The Evil… Death Comes Vol.1 (sludge metal)
Fistula [2010] Goat (sludge drone doom)
Frostseele [2012] Praekosmium (atmospheric black metal)
Grisatre / Desolation [2008] SplitCD (depressive black metal)
Hanging Garden [2009] How Will You Live Your Life Today (black metal)
Totimoshi [1999] Mysterioso (heavy rock / wicked sludge)
Unjoy [2010] Worthless Life End (black metal)