Solitude Store update!
Download full catalog - http://solitudestore.com/SP-Catalogue-EN.xls
Скачать полный каталог - http://solitudestore.com/SP-Catalogue.xls

We invite you to join our Google group to get all label updates
Присоединяйтесь к нашей группе Google чтобы получать информацию о новых поступлениях и новости лейбла (подписчики получают список новинок сразу после рассылки каталога без задержки)
http://groups.google.com/group/solitudeprod
Doomed "In My Own Abyss"
CD available for preorder (release date 12/12/2012)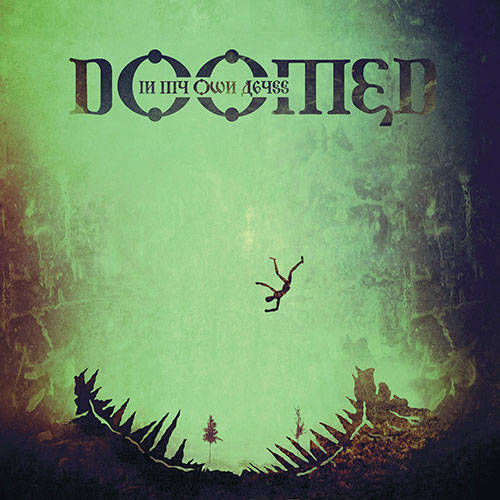 The second full-length album of the German band. "In My Own Abyss" - is a powerful doom death metal album in the best traditions of the genre, executed with impeccable craftsmanship. Heavy riffs and powerful sound makes the album must have for every lovers of doom genre.
Второй полноформатный альбом немецкой группы. "In My Own Abyss" - это мощный doom death metal в лучших традициях жанра, исполненный с безупречным мастерством. Тяжёлые рифы и мощный саунд делают альбом абсолютной находкой для каждого любителя стиля.
Atmosfear #10 Magazine
"10th issue of ATMOFEAR is out now!
In this anniversary issue of Atmosfear you'll find exclusive interviews with: MARDUK, CADAVERIA, DEBAUCHERY, ROTTING CHRIST, PARADISE LOST, HYPNOS, SAINT VITUS, INSOMNIUM, TERRORIZER, THUNDERKRAFT, SVYATOGOR, LACUNA COIL, RUDRA, ISOLE, THEOSOPHY, MORGOTH, AGLAROND, EVADNE, GRAVEWORM, GHOST BRIGADE, HIRAX, SINFUL, BLACKTHORN, NARGAROTH, OBITUARY, THE UNGUIDED, THE MARY MAJOR, WHEN NOTHING REMAINS, DEVILISH IMPRESSIONS, ESOTERIC, ABORTED, BORKNAGAR, AUTUMNIA, ENTHRALLMENT, SWALLOW THE SUN, THE FORESHADOWING, BE'LAKOR, NIGHT OF SUICIDE, DE PROFUNDIS, WANDERER, GORGUTS, LEFTHANDER and VOIST ANGIRAS.
We are happy to present to our readers bands playing hardcore, the style which was absent on our pages before. We welcome ALL FOR NOTHING, FACE YOUR ENEMY, LAST HOPE and FOR THE GLORY.
Also you'll read about live of underground record labels: Italian URBAN DISCIPLINE RECORDS and German FOLTER RECORDS and DUNKELHEIT PRODUCTIONS.
Since the last issue many interesting festivals took place all over the worlds, and in this issue you can read reports about German UNDER THE BLACK SUN, Polish METALFEST and Ukrainian MHM fest.
This anniversary issue includes 350 reviews and consists of 128 pro-printed pages."
New Arrivals / Новые поступления
Aggression [2012] Viocracy (thrash metal)
Altar Of Sin [2012] Tales Of Carnage First Class (death / thrash metal)
Ambehr [2012] Bezdna (epic folk metal)
Aquarius, The [2012] Na Predele Vremen (power metal)
As4del [2006] Nowhere (death doom)
Beer Bear [2012] Beyond The Invisible Line (folk metal)
Borgia [2007] Amphythalamus Horroris (black / death metal)
Broken Bones [2010] Fuck You & All You Stand For! (thrash metal / crossover / hardcore punk)
Cradle Of Filth [2000] Midian (death metal)
Crustacean [2011] Greed, Tyranny & Sodomy (death / thrash metal)
Crystal Of Carpat [2012] T'ma I Svet (melodic death metal)
Daymare [2012] Jeffekt Prisutstvija (groove metal)
De Profundis [2012] The Emptiness Within (progressive black / extreme metal)
Deadly Frost / Daren [2011] SplitCD - Kill The Posers / Obsesje (black metal)
Deadly Frost / Exmortum [2011] SplitCD - The Nightstalker / Ritual Surgery (black / doom metal)
Desecresy [2012] The Doom Skeptron (death metal)
Dirtpill [2011] Oil Tank Blues (sludge doom / crust)
Ennui [2012] Mze Ukunisa (funeral doom metal)
Exmortis [2011] Resurrection… Book Of The Dead (death metal)
Fangorn [2012] Where The Tales Live On (folk metal)
Goverla [2012] Between Past And Future (pagan metal)
Grave [2008] Dominion VIII (death metal)
Grave [2010] Burial Ground (death metal)
Holocausto Canibal [2012] Gorefilia (death metal / grindcore)
Human Mincer [2002] Embryonized (brutal death metal)
Human Mincer [2005] Devoured Flesh (brutal death metal)
Indesinence [2012] Vessels Of Light And Decay [Digibook] (doom / death metal)
Kraj [2011] Chudesa Za Den'gi (heavy metal)
Lustmord [2006] Lustmord Rising (06.06.06) (dark ambient)
Maknamara [2010] Poison Power (alternative extreme metal)
Monigo [2011] Coprometidos Con La Causa Shit & Honor! (death metal / grindcore)
Monkeypriest [2011] The Psalm (sludge / doom / death metal)
Na Sever [2012] Korni L'dov (folk doom death metal)
Nagual [2003] Active Side Of Infinity (atmospheric doom death metal)
Netra [2012] Sorbyen (dark metal)
Pressor [2012] Grave Full Of Weed (sludge doom)
Purtenance [2012] Sacrifice The King (death metal)
Serdce-Kamen' / Duhi Predkov [2012] SplitCD - Vetvi Odnogo Dreva (pagan folk metal)
Spellcraft [2012] Yersinia Pestis (black metal)
Subterranean Disposition [2012] Subterranean Disposition (doom / death metal)
Therion ‎ [2002] Live In Midgard (symphonic metal)
Troll Bends Fir [2011] Brothers In Drinks (folk rock / metal)
Undergang [2012] Til Doden Os Skiller (death metal)
Undina [2008] Die Funfwindstrasse (sympho / gothic metal)
Veda [2012] Tajnyh Dorog Pozabyty Sledy (folk metal)
Wheelfall [2012] Interzone (stoner metal)
Back In Stock / Снова В наличии
Ashen Light [2004] Veles Song (pagan black metal)
Continuo Renacer [2011] The Great Escape (progressive death metal)
Druzhina [2008] Echoes Of Distant Battles (slavonic pagan metal)
Evoken [2012] Atra Mors (funeral doom death)
Fractured Insanity [2010] Mass Awakeless (brutal death metal)
Gorezone [2009] Brutalities Of Modern Domination (death metal)
Gothmog [2009] A Step In The Dark (black metal)
Killing Addiction [2010] Fall Of The Archetypes (death metal)
Loss [2011] Despond (funeral doom metal)
Mandatory [2010] Adrift Beyond (death metal)
Murder Industry, The [2010] Death Motivation (brutal death metal)
Rarog [2012] Syny Sokola (pagan folk slavonic metal)
Sickening, The [2009] Death Devastation Decay (death metal)
Tenhornedbeast [2007] The Sacred Truth (guitar drone / doom / dark ambient)
Undergang [2010] Indhentet Af Doden (death metal)
Magazines
Atmosfear [2012] #10
Terroraiser [2011] N 1 (45)
Terroraiser [2011] N 2 (46)
Terroraiser [2012] N 1 (49)
Terroraiser [2012] N 2 (50)
Terroraiser [2012] N 3 (51)