Solitude Store update!
Download full catalog - http://solitudestore.com/SP-Catalogue-EN.xls
Скачать полный каталог - http://solitudestore.com/SP-Catalogue.xls

We invite you to join our Google group to get all label updates
Присоединяйтесь к нашей группе Google чтобы получать информацию о новых поступлениях и новости лейбла
http://groups.google.com/group/solitudeprod
Inborn Suffering "Wordless Hope"
CD available for preorder (release date 06/08/2012)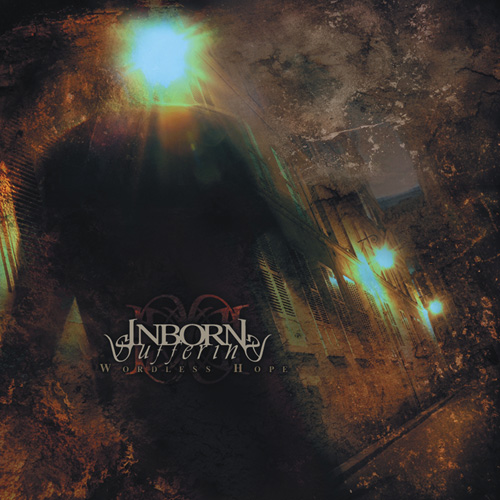 The long-awaited re-issue of the cult album by French band Inborn Suffering which was originally released in 2006 and is currently sold out. «Wordless Hope» has gained a lot of positive feedback from critics and music fans and has become a perfect example of melodic doom death metal revealing the best features of the genre. Atmospheric and sorrowful music by Inborn Suffering filled with memorable melodies and deep senses is echoing in thousands of hearts of doom metal fans. If you haven't managed to get this small masterpiece to your collection yet Solitude Productions gives you a chance with this re-release associated with the release of the brand new Inborn Suffering album!
Долгожданное переиздание культового альбома французской группы Inborn Suffering, вышедшего в 2006 году, тираж которого давно закончился. «Wordless Hope», в своё время собрав массу положительных отзывов критиков и слушателей, стал эталоном мелодичного doom death metal, вобрав в себя все лучшие черты жанра. Атмосферная, скорбная музыка Inborn Suffering, пронизанная запоминающимися мелодиями и глубокими чувствами, уже нашла отзвук в тысячах сердец поклонников doom-музыки. Если вы ещё не успели заполучить в свою коллекцию этот маленький шедевр, у вас появился замечательный шанс, благодаря этому переизданию от Solitude Productions, приуроченному к выходу нового альбома Inborn Suffering!
New Arrivals / Новые поступления
Branimir [2009] Evangelie Ot Makiavelli (dark folk)
Branimir [2010] Lili Marlen (dark folk)
Branimir [2011] Vot I Net Ljubvi (dark folk)
Cold Design [2012] Summer Will Soon Be Here (electro / gothic)
Dalina [2011] Cold Mysteries… (neofolk ambient)
Delirium [1990] Zzooouhh (doom death metal)
Frozenwoods [2012] Echoes Of The Winterforest (black metal)
Hagl [2011] Irminsul (pagan black metal)
Hypnosia [2012] Horror Infernal (thrash metal)
Kalevala [2012] Osen V Stile Folk [Digipak CD] (pagan folk slavonic metal)
Officium Triste / Ophis [2012] SplitCD - Immersed (doom death metal)
Oprich [2012] Sever Volnyj (folk metal)
Oprich / Piarevaracien / Сhur [2012] SplitCD - Triunity (folk metal)
Rarog [2012] Syny Sokola (pagan folk slavonic metal)
Realmbuilder [2011] Fortifications Of The Pale Architect (heavy doom metal)
Reino Ermitano [2012] Veneración Del Fuego (doom metal)
Rigor Sardonicous [2012] Ego Diligio Vos (raw funeral doom)
Rosa Infra [2012] Smena Dekoracij (gothic metal)
Seecrees [2012] Genesis (melodic death metal)
Silentium / Ar [2012] SplitCD - The Ancients Wisdom / The Eternal Circle Of Life (pagan darkwave / ambient)
Turbulent Pigonaut [2012] A Pig Fail (grindcore)
Viter / Kings & Beggars [2011] SplitCD - Diva Ruzha (folk metal)

Back In Stock / Снова В наличии
Nevid' [2011] Agarta (pagan metal)
Dias De Septiembre [2012] Dias De Septiembre (post rock)
Top [2011] Leteli Vorony (pagan folk metal)
Smuta [2008] Chmelnaja Pesn Vojny (black metal)
Smuta [2010] Mor (pagan folk slavonic metal)
Rarog [2011] Vzoidi Solnce (pagan folk slavonic metal)
Svartby [2009] Riv, Hugg Och Bit (folk metal)
Acrostichon [1993] Engraved In Black (death metal)
Cancer Spreading [2011] The Age Of Desolation (death metal)
Mangled Torsos [1994] Drawings Of The Dead (death metal)
Count Raven [2009] Mammons War (traditional doom)
Evoken [2007] A Caress Of The Void (funeral doom death)
Jex Thoth [2009] Totem (psychedelic rock)
Jex Thoth [2010] Witness (psychedelic rock)
Forsaken [2009] After The Fall (traditional doom)
Terra Teratos [2010] Meditations About Secret Of My Dark Destiny. Part 2 (dark balck ambient)
В случае ошибки или если хотите что то добавить, вы можете самостоятельно отредактировать заказ, если он не был еще принят в обработку. Для этого зайдите в меню "Мой Счет" потом История заказов, выберите нужный вам заказ в списке. Зайдя в него, нажмите кнопку "Изменить".